01:14
Guardian Australia receives a short reply from Gladys Berejiklian's office
Earlier today, Guardian Australia sent five questions to the premier ahead of NSW Covid's first press conference without a government minister. Gladys Berejiklian's office. You can read the questions here.
We have now received an answer from his office, with most of the questions unanswered and the specifics of other questions not addressed. Although the questions were put to Berejiklian, the following responses are attributable to a spokesperson for the NSW government.
Asked about OzSAGE's modeling indicating that pressure and ICU deaths could outweigh the Burnet Institute modeling released last week and whether his government would consider modeling when deciding to loosen Covid restrictions, the spokesperson said:



The NSW government is based on models provided by NSW Health and the National Cabinet. Different models can show different results if they use different assumptions. During the pandemic, people modeled all kinds of results. That is why it is important for the NSW government to follow official health advice.
The spokesperson did not provide an answer when asked if targeted and stricter lockdowns of individual buildings had been considered to stop broadcasting in community housing in central Sydney, nor did he provide an answer to a question about vaccination rates among Sydney's homeless and strategies for avoiding further epidemics that have occurred in recent days. He directed these questions to NSW Health.
Even the spokesperson did not provide an answer to a question about how the government intends to increase indigenous vaccination rates and whether the government is concerned that indigenous vaccination rates may be below the state average once the 70% reopening milestone is reached.
she suggested Dr. Jeremy McAnulty, the deputy health director who cannot speak on behalf of the government's decision-making process, answered these questions in the update he addressed today.
When we asked Berejiklian why he didn't commit to loosening further restrictions in the LGAs, their mayors' comments that the restrictions on outdoor recreation and curfews are punitive and his health minister's comments. Brad Hazzard that outdoor settings exhibit lower transmission, the spokesperson said:



The NSW government always works with health to ease the burden on citizens where it is safe to do so.
Last week, defending his decision to ditch the daily Covid updates, Berejiklian insisted that "whenever I need to speak directly to the public, I absolutely will" and said that "accountability is something we live with 24 hours. on 24, 7 days a week.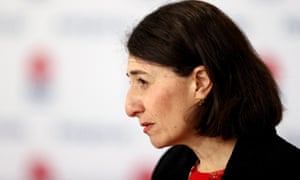 Updated


00:58
The Victoria Construction Union will not support mandatory vaccines
Updated


[ https://www.theguardian.com/australia-news/live/2021/sep/14/australia-covid-updates-gladys-berejiklian-coronavirus-nsw-scott-morrison-vaccines https://d26toa8f6ahusa.cloudfront.net/wp-content/uploads/2021/07/30214746/a-quiet-place-part-2-bigs-16.pdf
https://d26toa8f6ahusa.cloudfront.net/wp-content/uploads/2021/07/30214803/a-quiet-place-part-2-online-bigs-4.pdf
]