An elevated section of the Mexico City metro collapsed and sent the train crashing into a busy boulevard late Monday, killing at least 23 people and injuring at least 79, city officials said.
Rescuers were still removing the bodies from the scene just hours after the crash, but these efforts were put on hold early Tuesday due to safety concerns for those working near the precariously dangling car.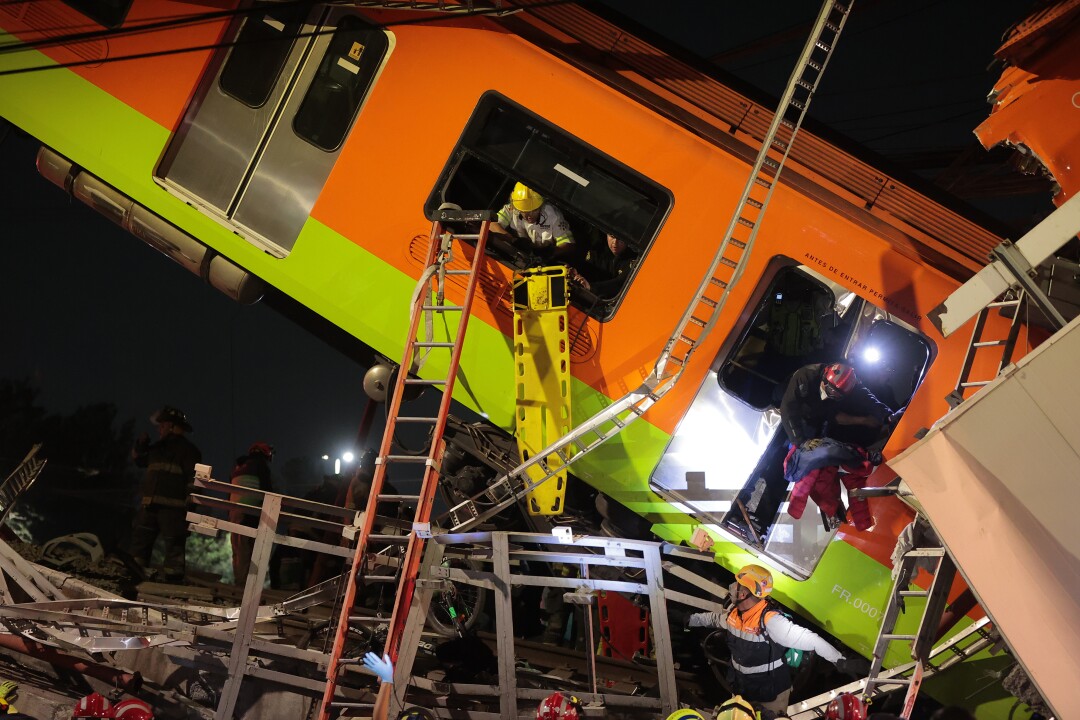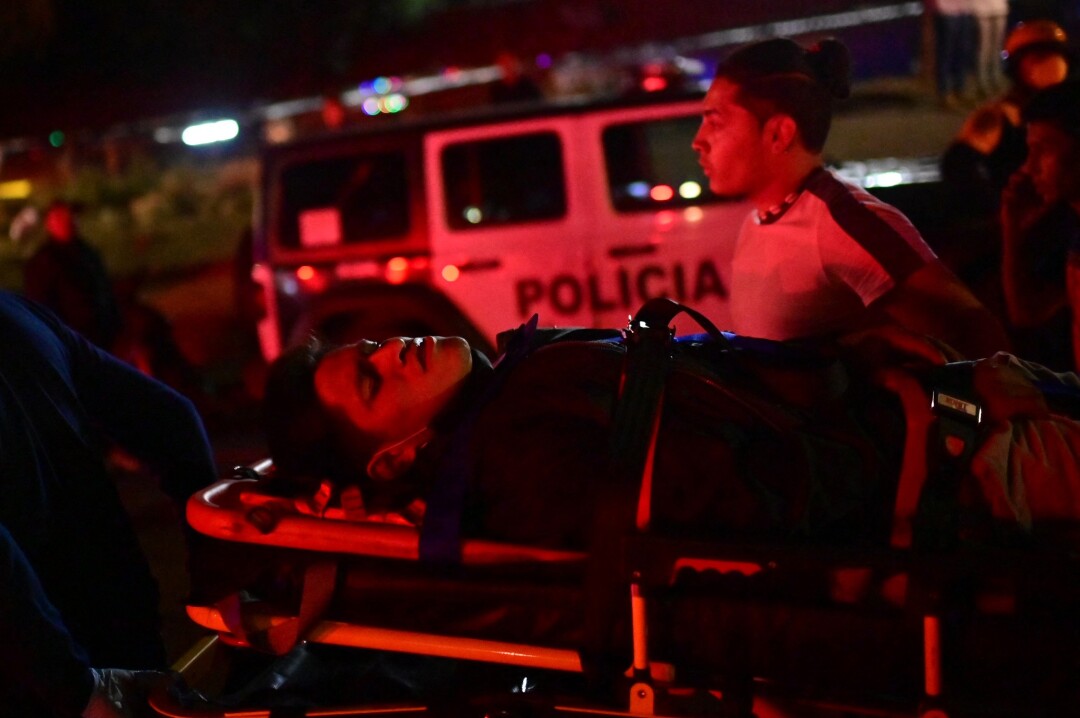 More visual journalism from the Los Angeles Times.
window.fbAsyncInit = function() {
FB.init({
appId : '134435029966155',
xfbml : true,
version : 'v2.9'
});
};
(function(d, s, id){
var js, fjs = d.getElementsByTagName(s)[0];
if (d.getElementById(id)) {return;}
js = d.createElement(s); js.id = id;
js.src = "https://connect.facebook.net/en_US/sdk.js";
fjs.parentNode.insertBefore(js, fjs);
}(document, 'script', 'facebook-jssdk'));