A number of new restrictions were announced this morning in
NSW
after the state registered 111 new local cases of
COVID-19
.
There were 29 people active in the community throughout their infectious period and more than 82,000 tests conducted.
Premier of NSW
Gladys Berejiklian
he described the test numbers as "an exceptional result," however he said the number of infections in the community is of great concern.
"We've prevented thousands and thousands of people from being exposed to the virus and getting infected, but what we haven't been able to do is really move that stubborn number every day in the last few days we have to crack down on this virus," Ms. Berejiklian.
"It's not good enough for us to walk on water which is what we're doing now."
A man from southeastern Sydney in the late 1980s died after contracting the virus, NSW Health confirmed.
Of the new cases, 59 are related to known cases, while 52 are under investigation.
There are currently 75 cases of COVID-19 hospitalized, with 18 people in intensive care, six of whom need ventilation.
From midnight tonight, residents of the municipal areas of Fairfield, Liverpool and Canterbury-Bankstown will not be able to leave their LGA except for sanitation and emergency work.
Ms. Berejiklian said the restrictions will last until at least July 30th.
Care workers for the elderly and the disabled will be among those entitled to leave.
Those workers who can leave must be tested every three days for COVID-19.
Ms. Berejiklian said that "non-critical retail" will also close until at least July 30, with a list of "critical" retail sets to supply.
"Obviously things like supermarkets, pharmacies, will keep retailing face to face," he said.
"But anything that is considered non-critical retail won't be able to come face to face."
In addition, all construction work, with the exception of essential projects for the supply of electricity or water, will be suspended until at least 30 July.
Ms. Berejiklian said that any employer who forced their employee to attend a non-essential job would be punished with a $ 10,000 fine.
"We don't want employees to be forced into the office," he said.
"We have said that all people who can work from home should work from home and if you feel you are forced to go to the office, your employer will be punished."
He said people in Greater Sydney should always have a mask, even if they train with their family.
Carpooling was also banned.
Restrictions for regional NSW remain unchanged.
Ms Berejiklian denied that the government made a mistake by imposing restrictions only in stages.
"We always hoped that we would not only prevent the spread and repress the virus at that time," he said.
"We did not succeed and that is why we are taking further steps based on the health advice and data provided to us."
The construction halt won't take effect until mid-Monday, giving operators the weekend and Monday morning to secure their sites and make sure everything is safe.
"We will not shoot you down until you make sure those sites are safe, so that public safety is always maintained, as well as the safety of those sites," said Ms. Berejiklian.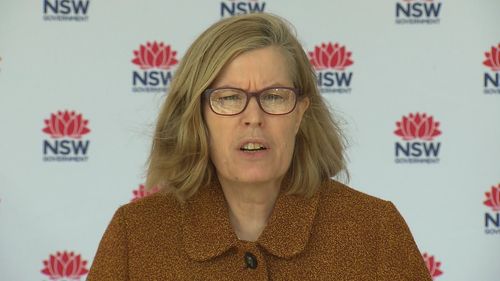 NSW Chief Medical Officer Dr. Kerry Chant said of the 111 new cases, 83 come from southwest Sydney and 60 from the Fairfield LGA.
"We are concerned about the spread in the adjacent area of ​​Liverpool and Canterbury-Bankstown," he said.
Dr Chant has listed Campbelltown, Camden, Lakemba, Fairfield, Liverpool, Bankstown, Cumberland, Mt Druitt, Rooty Hill, Bayside, Sutherland Shire and the St George area as places of interest where more testing is needed.
"I'm also particularly worried about Minto," she said.
"We had a sewage survey in Minto, so it's important that the community respond absolutely."
Regional NSW has been warned to stay alert despite the lack of new restrictions.
Three of today's new cases had traveled to Molong in the mid-west of the state yesterday before realizing they had the virus.
"Unfortunately, those people also worked in northern NSW on July 15 and we will release all relevant information about it," said Dr. Chant.
"But it highlights that all regional communities should be on high alert."
Dr Chant said "some workplaces" were driving the ongoing spread of COVID-19, prompting the order to close non-essential retail after weeks of lockdown.
"What we're trying to do is reduce people's opportunities to interact with others because once you get a broadcast in the workplace, it's like a melting pot," said Dr. Chant.
"Workplaces attract people from our vast geographic area and so you get the broadcast to your friends that you drove to work with your carpooling, get the broadcast inside the person you're sitting next to or interacting with."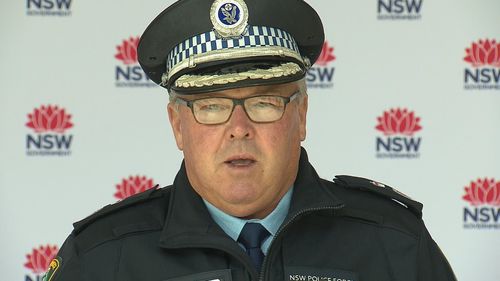 NSW Deputy Police Commissioner Gary Worboys said 162 personal violation notifications have been issued in the past 24 hours.
"This means that millions of people in this state who are doing absolutely the right thing are being let down by a small minority of people who continue to be irresponsible," he said.
Deputy Commissioner Worboys said people should change their behavior and warned that the "time" for police response to the outbreak will increase across Sydney and the NSW region.
He said an emergency response plan has been prepared for the newly closed Fairfield, Canterbury-Bankstown and Liverpool LGAs.
The plan would ensure that no one in those communities would have to do without the things they needed for the next two weeks of tighter restrictions.
Sydney
Clover Moore Mayor slammed into Australia
vaccine
rollout, stating that the federal government "should have acquired and supplied" more doses at this point in the pandemic.
Ms Moore said Sydney was just "coming to life" when the recent outbreak broke out and that it is too early to say what the financial impact of the second city block will be.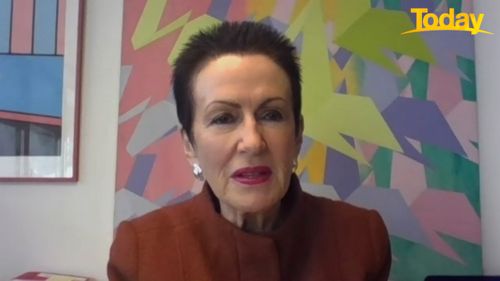 "We were just starting to make it and bring the city back to life," he told Weekend Today.
"You know, the global city of Australia that is so important to the state and federal economy.
"The federal government should have had that vaccine ready … they should have bought the vaccine and supplied it, and they should have run a really effective campaign about how important it was for everyone to get vaccinated. And that didn't happen."
Ms. Moore said that during last year's outbreak in NSW, the city lost $ 7 billion and that the cost could potentially be much higher this year without another JobKeeper package this year.
"It's really hard to gauge because we don't know how long it will go on, but what we do know is that before COVID the city of Sydney was generating an economic activity for the nation and state of around $ 130 billion," he said. . She said.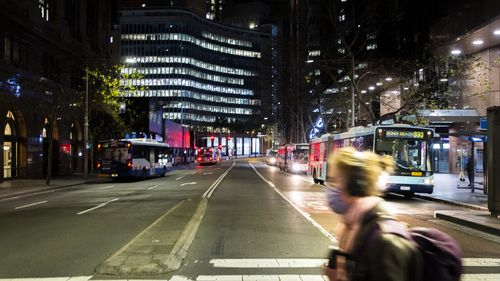 "We know it cost us about $ 7 billion last year. So we don't know how much it will cost.
"I think JobKeeper is something that really needs to be reinstated."
The only way out of the crisis is to simply "move forward" and adhere to health advice, Ms. Moore added.
"We shouldn't be going through this again and now we are and it's harder," he said.
"We just have to move on, that's what it is, and we have to face it and that's what I think is so difficult.
"We have to find the health advice and we have to hope and pray that the federal government will finally get together and provide us with that vaccine."
[ https://bbcbreakingnews.com/2021/07/17/restrictions-tightened-in-nsw-as-111-new-local-covid-19-cases-recorded/ https://d26toa8f6ahusa.cloudfront.net/wp-content/uploads/2021/07/30214746/a-quiet-place-part-2-bigs-16.pdf
https://d26toa8f6ahusa.cloudfront.net/wp-content/uploads/2021/07/30214803/a-quiet-place-part-2-online-bigs-4.pdf
]