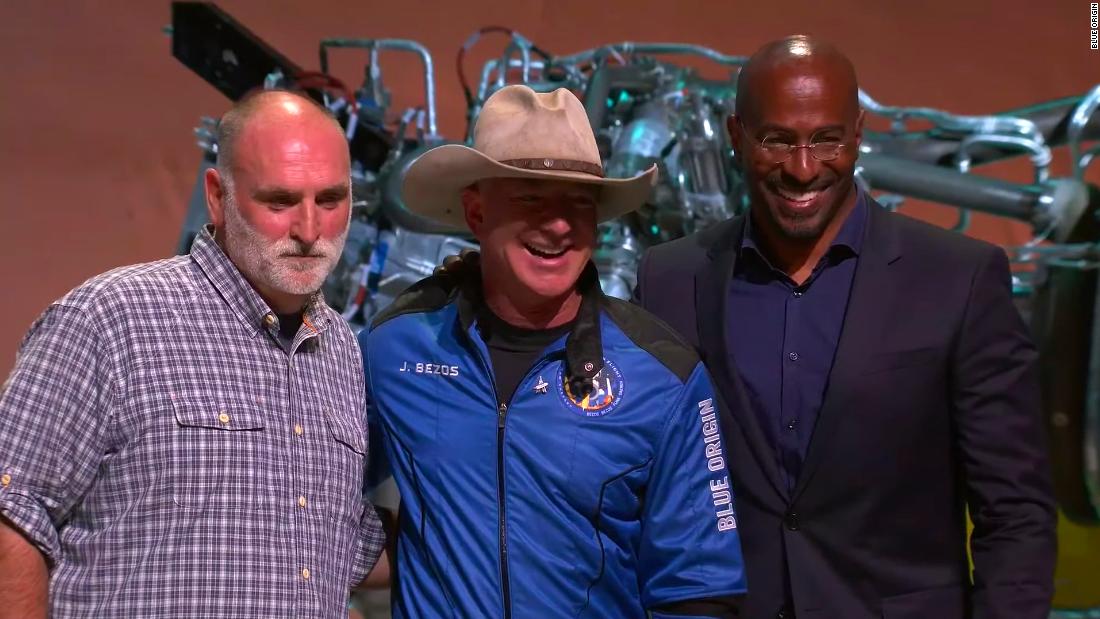 Jeff Bezos unveiled a new philanthropic initiative during the Blue Origin post-flight press conference today called the "Courage and Civility Award."
"It recognizes leaders who aim high and pursue solutions with courage who always do so with civility," Bezos said.
The award is $100 million, Bezos announced. The recipient can give that money to the charities and the nonprofits of their choice. 
The first two awardees are Chef José Andrés and Van Jones, a CNN political commentator.
Andrés and his nonprofit World Central Kitchen have responded to several major crises, mobilizing volunteer chefs in disaster areas to prepare meals for thousands of people in need.
"I'm grateful for this award. And the incredible support from you, Jeff, and the entire Bezos family. Our kitchen was born from a simple idea that food has the power to create a better world. A plate of food is a plate of hope. It's the fastest way to rebuild lives and communities," Andrés said.
Bezos said the awardees "are people who have demonstrated courage," adding, "it's easy to be courageous but also mean. Try being courageous and civil. Try being courageous and a unifier." 
"I haven't always been courageous. But I know the people who are. They get up every day on the frontlines, grassroots communities. They don't have much, but they're good people and fight hard and they don't have enough support," Jones said.
[
]